Fabricated Rubber Products
G

enesis Rubber offers a full range of fabricated rubber products. Steel rule die-cut rubber gaskets and water-jet cut products can be produced from sheet stock with quick turnaround. Precision lathe cut gaskets & seals are available in a wide range of materials and hardness's. Butt-spliced endless O-rings, cold-bonded rubber profiles and "picture frame" gaskets with 90º spliced corners can be supplied in configurations to match your exact requirements.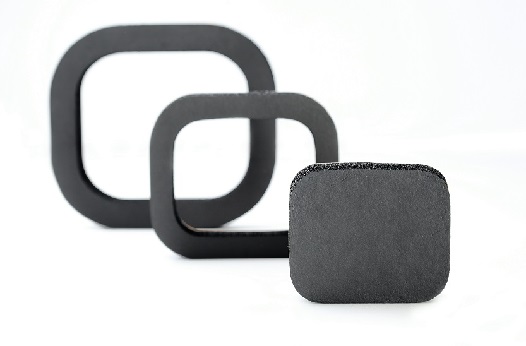 Die Cut Rubber Gaskets

Water Jet Cutting

Lathe Cut Rubber

Cold Bonded Gaskets
Frame Gaskets

Spliced O-Rings

Saw Cutting

Kiss-Cutting
Contact Us
Allow one of our technicians to guide you with your rubber product development
Our rubber specialists, can guide you through product concept and give you the power you need to create.
Contact Us
Die cutting
is the process of cutting rubber sheet stock material into specific shapes with the use of a steel rule die. These steel rule dies are custom tooling that are razor sharp and designed to last the toughest production requirements. The die cutting machines can either be rotary or "flat bed". One consideration is material thickness. Materials with a thickness of .250" and less are best suited for die cutting. Sheeting that is thicker than .250" can result in parts that will have some concavity on the sides of the finished rubber gaskets.
A
water jet cutter
or water jet is an industrial machine that operates on a CNC based system. Water is pumped at pressures as high as 50,000psi through a water jet nozzle with an orifice as small as 0.002 inches (0.05 mm). Tolerances tighter than +/- 0.005″ are achievable, especially in thinner material. However, tight tolerances come at a premium, sometimes 500% higher than if the same part had been specified with a tolerance of +/- 0.015″. Flexibility with tolerances allows for price reductions as cutting speeds increase. Water-jet cutting can vary tolerances in different locations on a part, allowing for the best pricing to quality ratio for rubber gaskets.
The Lathe cutting process begins with an extruded rubber tube that is cut to a specified length. The rubber tube is then slide onto a mandrel for curing. Once cured, the OD is ground and cut to the finished length using a lathe. Typical parts suited for this process are washers, gaskets and seals that require precision to high precision tolerances. Rubber parts with square cut edges are best suited for lathe cutting, but beveled edges can be incorporated into the products design.
Splicing is a secondary operation where a rubber extrusion is bonded into an endless loop. The extruded rubber profile is cut to length based on the required circumference of the finished gasket. There are two basic methods of splicing; cold splicing (cold bonding) and splice molding (hot splicing). Most rubber compounds available are compatible with this process. Splicing can be a cost effective option to molding as tooling cost are considerably lower.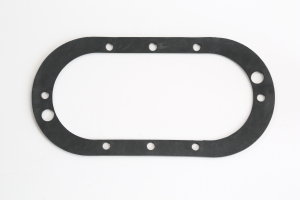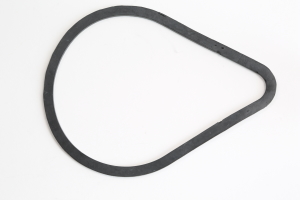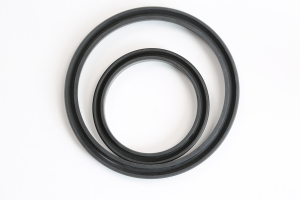 Our fabricated parts & rubber gaskets are tested and inspected to strict RMA guidelines. This allows us to assure conformance to dimensional, flash and finish specifications, thus assuring the parts we deliver are of the highest quality.