Rubber Extrusions Supplied To Print
Genesis Rubber offers a full range of extruded rubber products, in profiles and configurations to match your exact requirements.
We excel in design and fabrication of custom rubber extrusions… providing customers with a product that is tailored to their application.
We have extensive experience with reverse engineering rubber extrusions as well. Our customers have supplied us with old, deteriorated samples to replicate and we've done so with great success. Our extruded rubber profiles are available in a vast array of materials, all of which can be compounded to meet industry specifications. Genesis Rubber Inc. supplies products to a very diverse market, and draws on it years of experience to bring extruded solutions to our customers that best meet their needs.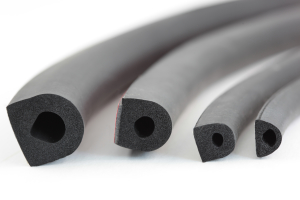 Standard Rubber Extrusions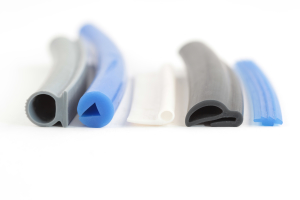 Custom Extruded Rubber Parts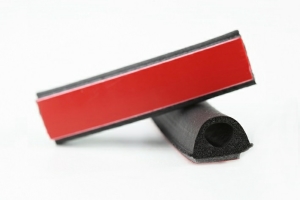 Supplied to Spec and On Time
Contact Us
Allow one of our technicians to guide you with your extruded rubber product development
Our rubber specialists, can guide you through product concept and give you the power you need to create.
Contact Us
Materials
Silicone

EPDM

Nitrile (NBR)

Neoprene

Viton® (Fluoroelastomer)

Natural Rubber

SBR
Extrusion Capabilities
Co-Extrusion

Color-Matching

Solid Rubber Profiles

Sponge Rubber Profiles

Cut-To-Length

Plastics

PSA / 3M Adhesive
Learn about the extrusions process
The rubber extrusion process starts with an uncured rubber compound being fed into the extruder where it is heated and forced through a die. With continuous in-line cure
extrusion
, the resulting shape travels through a heated curing tunnel which allows for the vulcanization process to take place. The curing tunnel used for vulcanization can be high velocity hot air, microwave oven or hot liquid curing medium (LCM). As the cured extrusion exits the tunnel, it is cooled and residue is removed and packaged. With off-line cure, autoclaves are used in order to
vulcanize
the extrusion. The uncured rubber is subjected to high temperatures with steam which cures the product to the desired shape.

Custom Product Design

Proper Rubber Compound Selection

Rapid Prototyping for Design Validation
Cut to Length

Endless O-rings & Gaskets

Frame Gaskets
Small Custom Runs

Technical Expertise

Adaptability
Our extruded rubber products are tested and inspected to strict RMA guidelines. This allows us to assure conformance to dimensional, flash and finish specifications, thus assuring the parts we deliver are of the highest quality.