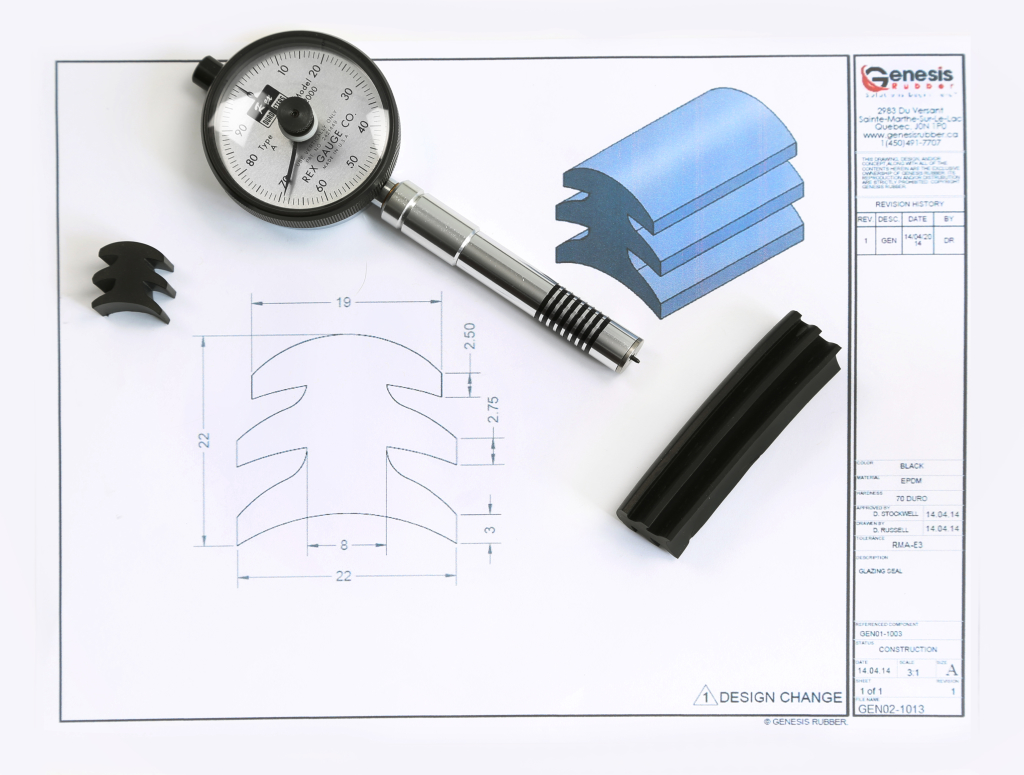 Welcome To Genesis Rubber Inc.
At Genesis Rubber we've positioned ourselves as a one-stop-shop for your rubber gasket and sealing needs. Whether you have a brand new product concept needing a seal or gasket designed from the ground up, a new source for a rubber product you currently procure elsewhere, or you're simply looking to replace an old existing gasket or seal, we can assist you with that.
Genesis supplies a full gamut of rubber and plastic products.
From solid to sponge extruded rubber profiles and molded products, fabricated and die-cut gaskets, sheeting, stripping and spliced gaskets. No matter what your particular requirement may be, at Genesis Rubber, Solutions begin here™.
We are committed to providing the highest possible level of customer satisfaction. Our support staff has years of experience in the rubber industry and our commitment to our customers is of the highest importance. We are engaged in the ongoing pursuit of excellence and continuous improvement to our procedures and our processes. We are a motivated and devoted team, with a history of supplying rubber products to a wide range of industries. Allow us to be your guide for product concept and development to the production phase. We have your best interests at heart and our goal is to supply you with a solution that best fits your needs; cost effective solutions and quality products with an emphasis on superior customer service.
Genesis Rubber works in collaboration with your engineering, design and purchasing staff to develop products best suited for your application with the lowest total cost of ownership. We consider our clients to be strategic partners in product development and we provide the support and services necessary to get their products to market.
Technical Competence

Quality Products

Cost-effective Solutions

On-time Delivery

Superior Customer Service

Reliable and Trustworthy
Thank you very much for the prototypes that were delivered in an exceptionally short time. The project management and I are fully satisfied with the quality of the product. We can now proceed with laboratory testing, and then proceed with the start of production. Our first experience was undoubtedly enjoyable and hassle-free!